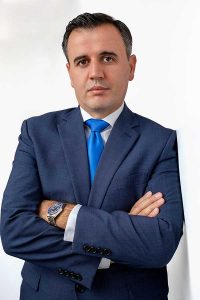 Ylli Cakani – due to his outstanding professional achievements has recently been selected by his peers as a member of New York Super Lawyers of 2020, by the Super Lawyers -Thomson Reuters, an honor bestowed upon only 2.5% of the New York Lawyers.
Attorney Ylli Cakani holds two master degrees from Temple University Beasley School of Law. One of the master degrees is in trial advocacy. Temple University Beasley School of Law has consistently been ranked by U.S. News & World Report in the top two in trial advocacy. The LL.M. in Trial Advocacy is the only program of its kind in the country.
Ylli Cakani is a life member of Million Dollar Advocates Forum and Multi-Million Dollar Advocates Forum-The Top Trial Lawyers In America where less than 1% of US lawyers have achieved the required professional results to qualify for membership and have become members.
Mr Cakani has handled many construction accident, trip and fall, slip and fall, motor vehicle accident, truck accident, tractor trail accident, slip and fall on snow, railroad accident, slip and fall in water, falling objects, trip and fall on sidewalk, subway accident, cases against municipalities such as New York City, State of New York, Hudson River Park Trust, New York City Industrial Development Agency, Metro North, New York City Transit Authority, etc. Also, he has handled many other cases that were rejected or turned down by other lawyers where he has obtained multimillion dollars for his clients. If your case was turned down by other law firms call us at 212-962-0500.